Description
Details
Huawei Ascend P7 with HUAWEI Hisilicon Kirin 910T quad core 1.8GHz Android 4.4.2 operation system. 2GB RAM and 16GB R0M, support TF card up to 64GB which allows enough space for you to download freely. 5 inch screen allows the user to view videos and play games at a comfortable size as well as clearly due to this phone's 1920 x 1080 pixels display resolution. With the high end dual cameras, front 8.0 MP, black 13.0 MP with flashlight auto focus,you can record the happy moment easily. It is absolutely a good choice to buy Huawei Ascend P7.
Stainless steel metal frame 6.5mm ultimate slim
Huawei Ascend P7 have amazing 6.5 mm thickness of ultra-thin design vision. In Huawei Ascend P7 fuselage sides, with strong metal texture to reinforce the fuselage, so that let the phone looks more fashion and show more sense of science and technology in design. Once you begin to use it, you'll discover the many ways in which the Ascend P7 redefines the smartphone experience, both inside and out.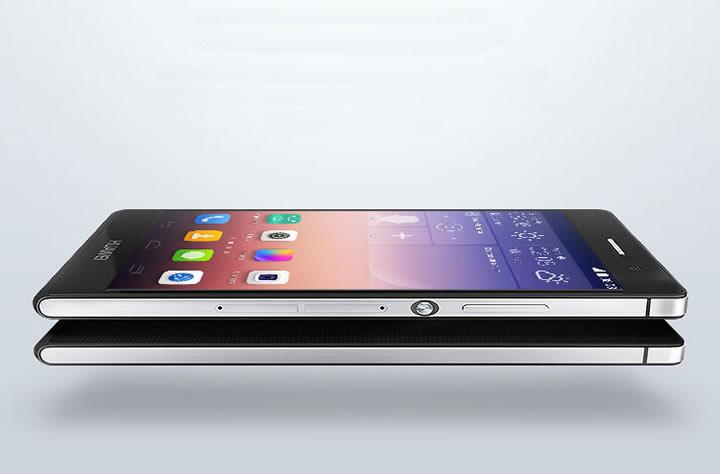 7-Layer Build
The Ascend P7's sleek glass back was made with a 7-layer surface treatment using a micro-pattern design never seen before in a smartphone. The result is a tactile experience with a Spin effect texture finish that takes smartphone design to a new level of craftsmanship, let the user feel more comfortable.
13MP Rear Camera
Huawei Ascend P7 configuration 13.0MP rear camera, 8.0MP front camera, using F2.0 large aperture, the greater amount of light than the F2.0 forward, resulting in low light conditions can also shoot clear and bring photos, While reducing the blur caused by jitter, enables unparalleled clear, rich pictures at night or indoors with vivid 1080p video recording and 720p playback.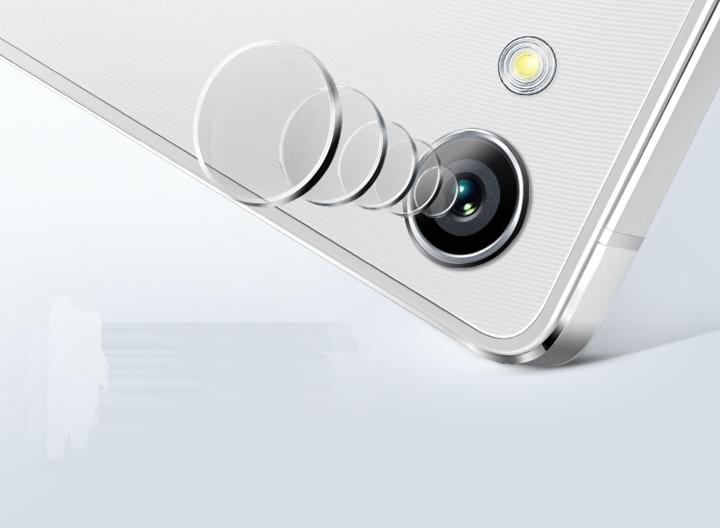 Low-Light Performance
Huawei Ascend P7 gives you an edge in low light settings with Blue Glass infrared filters on the front and rear lenses to provide a sharper image, with better noise reduction and bright colors and details, even in low light conditions.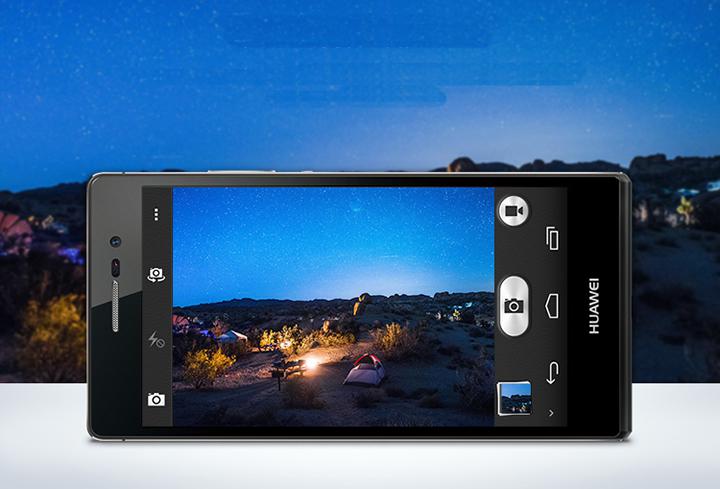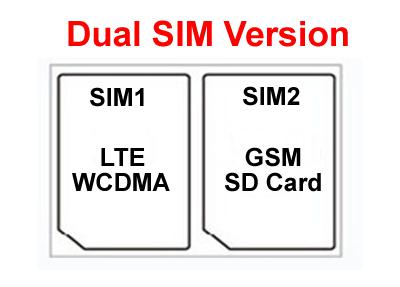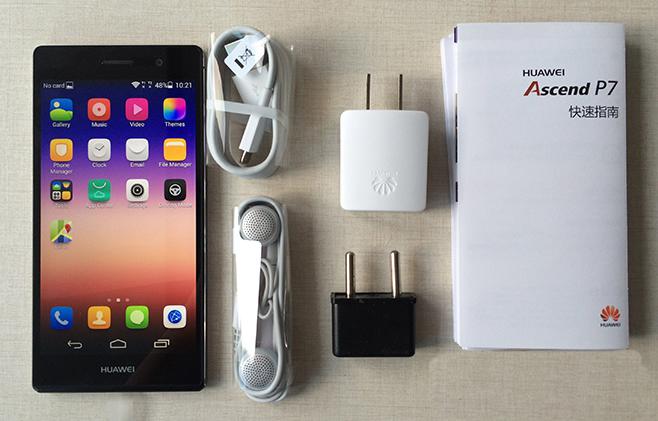 Huawei Ascend P7 Smartphone Highlight:
- 5 inch screen, 1920 x 1080 pixel display
- Support 4G network: GSM 850/900/1800/1900MHz WCDMA 850/900/1900/2100MHz FDD-LTE 1800MHz/2100MHz TDD-LTE 2555~2575MHz
- HUAWEI Hisilicon Kirin 910T quad core 1.8GHz
- 2GB RAM, 16GB ROM
- 13.0MP rear camera, 8.0MP front camera
- Android 4.4
Huawei Ascend P7 Smartphone Basic Information

Model

Huawei Ascend P7

Band

2G: GSM 850/900/1800/1900MHz
3G: WCDMA 850/900/1900/2100MHz
4G: FDD-LTE:B1(2100MHz)/B3(1800MHz); TDD-LTE:B41(2555~2575MHz)

Sim Card

Dual SIM Card(

Side SIM Slot is either SIM or TF Card, means, when you insert two SIM, can't insert TF Card; When you insert the Mainly SIM only, can insert TF Card

)

Service Provide

Unlocked

Color

White

Shell Material

Plastic

OS

Huawei Emotion UI 2.3/Android 4.4

CPU

HUAWEI Hisilicon Kirin 910T quad core 1.8GHz

ROM

16GB

RAM

2GB

Display Size

5.0 Inch

Type

Incell Screen

Resolution

1920 x 1080 pixels, 441 PPI

HSUPA Support

5.76 Mbps

HSDPA Support

7.2 Mbps/42Mbps

Screen Color

16000K Colors

Card Extend

Support TF card up to 64GB extended

Camera

Dual Cameras,

front camera 8.0MP

,

back camera 13.0MP

with flashlight, support

30fps 1080P video record

 

Huawei Ascend P7 Mobile Phone Basic Function

Ringtones Type

mp3/wav/ogg/mid/amr

Audio File Format

mp3/wav/ogg/mid/amr/ra

Video File Format

mp4/3gp/m4a/rm/rmvb/wmv

Image File Format

png/gif/jpeg/bmp

E-book Format

TXT/CHM/DOC/HTML

FM Radio

Yes, earphone needed

Earphone Port

3.5mm

Data transfer

USB/Bluetooth

Mobile internet

WAP/WiFi

GPS

Yes, built in

Message

SMS/MMS

Input

Handwrite/Keypad

WIFI

Yes

Bluetooth

Yes

Gravity Sensor

Yes

Multi-Touch

Yes, 5 point touch

Language

English,Russian,German,French,Spanish,Portuguese,Italian, Simplified/Traditional Chinese

Other Feature

3G, WIFI, GPS, FM, Bluetooth, Ebook, Email,Messaging, wallpapers, calendar, calculator,clock, camera, tethering & portable hotspot,Dolby Digital Plus, DLNA, Kingsoft Office,motion control(flip to mute, pick up to reduce the ring volume, raise to ear to answer or make calls), screenshot shotcut(power button & volume -), flashlight, etc

 

Huawei Ascend P7 Smartphone size: 139.8*68.8*6.5mm
Huawei Ascend P7 Smartphone Weight: 124g

 

Huawei Ascend P7 Mobile Phone Accessories:

1 x Built-in 2500mAh Battery

1 x USB Cable

1 x Charger

Huawei Ascend P7 will be shipped with adapter plugs for the shipping address of the buyer.

 

Huawei Ascend P7 Review: https://www.youtube.com/watch?v=rRlgVGrM7ec
Reviews
Tags
Questions on Huawei Ascend P7 4G LTE Android 4.4 quad core 1.8GHz SmartPhone 2GB 16GB 5.0 inch 13MP camera White
Sort by

From khan at

9/25/2014 10:21 PM

From fulcrumakos at

9/26/2014 9:00 AM

Hi,

Does this specific phone support Dual SIM, or Single SIM only?
The title "Huawei Ascend P7 4G LTE Android 4.4 quad core 1.8GHz SmartPhone 2GB 16GB 5.0 inch 13MP camera White" does not contain this information, only the Basic Information below, but I am a bit confused. I would like to buy one (to Hungary) which supports Dual SIM, but would like to be sure also to order and get such one.

Regards,
fulcrumakos
POMP Mall
Thank you for your mail.
This Huawei Ascend P7 phone is dual sim.

From vladimir at

10/18/2014 1:22 PM

From Zoe at

10/19/2014 7:35 AM

Hi, does this support band 4? 1700/2100 under 3g? Also would you be able to mark it as under $50USD so I do not incur border taxes?
POMP Mall
Thank you for your mail.
Huawei Ascend P7 phone does not support 4G LTE B4 and 3G WCDMA 1700MHz,
we will print your package value under 50USD, but we are not sure about your local customs.

From Khalid at

10/24/2014 4:43 AM

From Rachel at

10/24/2014 6:59 PM

From piro at

11/5/2014 2:18 AM

From piro at

11/5/2014 11:40 PM

In the huawemobileshop page i see a replay to question of an another customer a d they said the phone is active dual sim.
Please tell me who is right and who is wrong.
POMP Mall
Thank you for your mail.
Huawei Ascend P7 phone support dual sim dual standby, does not support dual active, huawei honor 6 support dual sim dual standby dual active.

From Bharath Raju B R at

12/28/2014 9:00 PM

From Fra at

12/29/2014 7:56 AM

From T at

1/5/2015 10:24 AM

Hi,

I am interested in the HUAWEI Ascend P7 Duo phone. I would like to know if:
- the phone you are selling supports dual sim card?

I would like to know if it is possible to receive this phone no later then on the 9th of January in the morning (shipping would be to Miami, Florida, USA).

Thank you and best regards.


POMP Mall
Thank you for your mail.
Yes, this Huawei Ascend P7 is support dual sim card,
you will got your package in 3-5 business days around by Express.

From sarab at

1/5/2015 10:09 PM
Ask Your Own Question
You may also be interested in the following product(s)