Description
Details
Cube Talk 9X U65GT adopts Android 4.2 and MTK MT8392 Octa Core Cortex A7 1.7GHz CPU, 2GB RAM + 16GB ROM. 9.7 Inch 2048 x 1536 pixels IPS screen will bring you exquisite visual enjoyment and also make your operation more conveniently. 2MP front camera for convenient self-capturing, 8MP back camera for you to record every single moment clearly.
The most powerful MT8392 Octa-Core CPU
Cube Talk 9X U65GT use the newest MTK8392 Octa-Core CPU, with 40,000 AnTuTu Benchmark, which is higher than the Samsung Galaxy S4. The MT8392 adopted 28 NANO technology, CPU frequency reaches 1.7GHZ.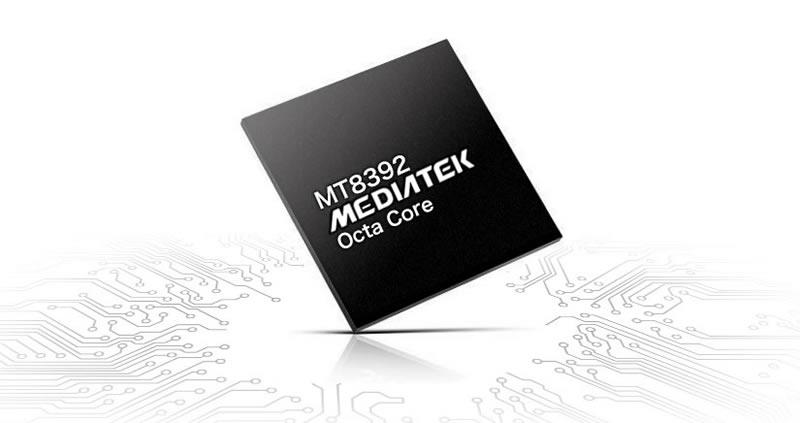 Quad-core ARM Mali-450 graphics processor
Cube Talk 9X U65GT tablet uses quad-core GPU ARM Mali-450 graphics processor, clocked rate of 700MHz, comparable to octa core Mail-400 graphics processor, support for ultra-high definition 4K H.264/H.265/VP9 video decoding,  compared Mail-400 performance phase an increase of 100%, smoother picture detail.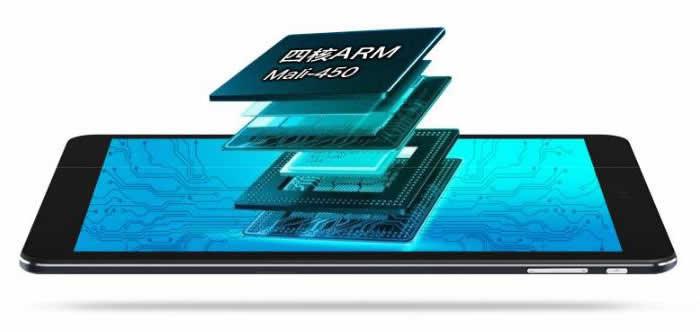 Dual 3G (WCDMA+GSM+TD-SCDMA)
Cube Talk 9X Tablet support GSM,WCDMA and TD-SCDMA Network,support 3G Phone Call,Network,and SMS, relatively independent, not overlooked.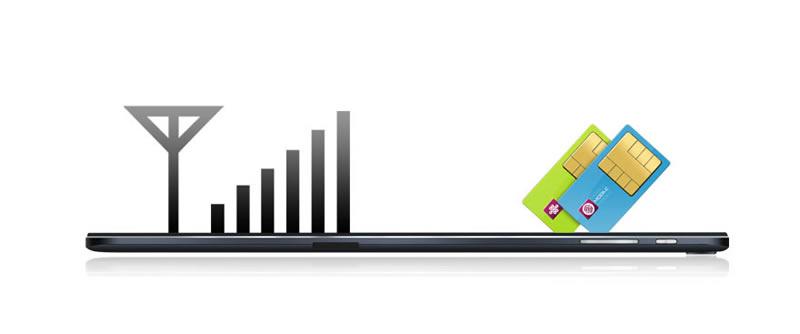 9.7 Inch iPad Air Retina Screen
Cube Talk 9X Tablet features iPad Retina IPS Screen,WITH IGZO technology, color fidelity and image contrast is very good.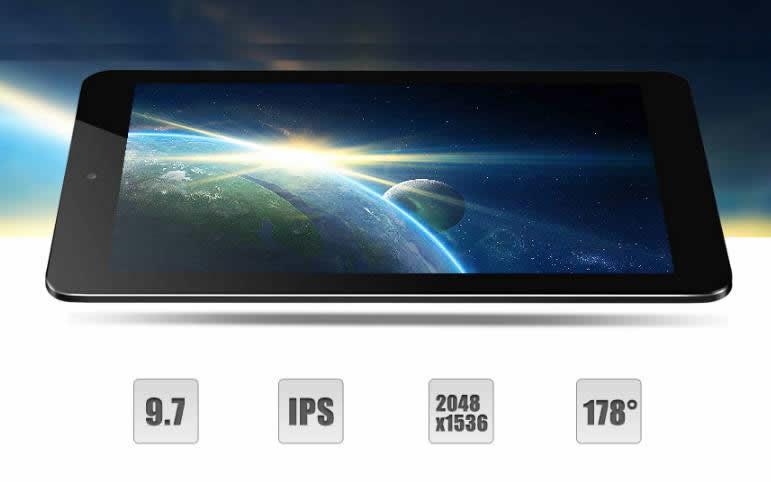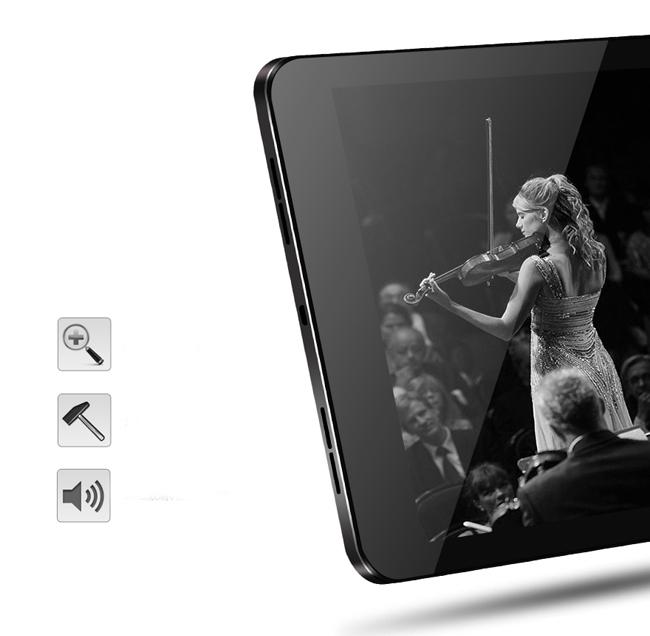 Cube Talk 9X U65GT Tablet PC Highlight:
- 9.7 Inch screen, 2048 x 1536 pixels display
- Support 3G network 2G: GSM 850/900/1800/1900MHz WCDMA 900/2100MHz
- MTK MT8392 Octa Core Cortex A7 1.7GHz
- 2MP front Camera, 8MP back Camera
- 2GB RAM, 16GB ROM
- Android 4.2

Cube Talk 9X U65GT Tablet PC Description
Model: Cube Talk 9X U65GT Octa Core Tablet PC
Band: 2G: GSM 850/900/1800/1900MHz
         3G: WCDMA 900/2100MHz
CPU: MTK MT8392 Octa Core Cortex A7 1.7GHz
GPU: Mali 450 MP4
Operation System: Android 4.2
RAM: 2GB (DDR 3)
ROM(Memory): 16GB Nand Flash
Screen: 9.7 Inch
Capacitive Screen, FHD 2048 x 1536 px
Extend Card: Support TF card up to 32GB extended
Camera: Dual camera, front is 2.0 megapixels, back is 8.0 megapixels

Cube Talk 9X U65GT Tablet PC Basic Function
Video: 1080P, AVI/MOV/MP4/RMVB/FLV/MKV…
Music: MP3/WMA/WAV/APE/AAC/FLAC/OGG
Ebook: UMD, TXT, PDF, HTML, RTF, FB2…
WIFI: Yes
Gravity Sensor: Yes
Play Store: Yes, built in
Bluetooth: Yes
GPS: Yes
Earphone Interface: 3.5mm
Work Time: Up to 8 hours
Battery: 10000 MAh
Language: English, Arabic, Czech, Danish, Dutch, French, German, Indonesian, Italian, Japanese, Korean, Norwegian, Portuguese, Russian, Spanish

Cube Talk 9X U65GT Tablet Weight: 560g
Cube Talk 9X U65GT Tablet Size: 237*170*7.5mm

Cube Talk 9X U65GT Tablet contain:
1 x Cube Talk 9X U65GT Android Tablet
1 x USB cable
1 x Charger
Reviews
Tags
Questions on Cube Talk 9X U65GT 3G MTK8392 Octa Core 9.7 Inch Retina Screen 2GB 16GB 8MP Camera GPS WIFI Bluetooth Black
Sort by

From Pfleg at

6/13/2014 6:50 PM

From Mandi at

6/13/2014 6:53 PM

From Abbarno at

6/13/2014 6:55 PM

From Akers at

6/15/2014 6:26 PM

From Ricci at

6/15/2014 6:34 PM

From Dinesh at

6/16/2014 7:02 PM

From Daniel at

6/17/2014 7:21 PM

When i made my order for this Cube tablet,i send this message to you by paypal note.'' I would like to send my order as a low price gift(under 40 usd). Please sent it with a european charger. Thanks.''
Did you took my message
POMP Mall
Thank you for your mail.
We got your message and we will print your package value under 40USD.
We will send the right adapter according your shipping address.

From samuel at

6/20/2014 2:25 PM

Is their free shipping to nigeria? what the Shipping fee to nigeria thru dhl or singapore post?
POMP Mall
Thank you for your mail.
Yes, we support free shipping to Nigeria,
We support free shipping via Registered Air Mail without the tracking number 15-25 working days around to arrive at you .

From Alkis Nestorides at

6/24/2014 12:01 AM

Good morning, from Athens Greece.
Congratulations for your nice site.
I would like to know if you ship to Greece Athens?
If yes I think you can put a lower price on package stamp in order to lower the risk of customs here in my country correct?
Also,I would like to ask when you will have on stock the item cube talk 9x U65GT?
Final question for you is if you test the functions of the tablet prior dispatching (like if GPS is working, Google play , WIFI and some other basic functions) I hope if did not sound tiring with my question.

Thank you in advance
Alkis
POMP Mall
Thank you for your mail.
We support shipping to Greece,
We are not sure about your local customs ,but we can write a smaller value lower than 50usd in the shipping documents so to avoid or reduce custom duties and tax,
Cube Talk 9X 32GB black version and 16GB white version is in stock,
We will have fully test before we send.

From Alkis Nestorides at

6/24/2014 3:09 AM

Hello once more from Greece

Thank you for your quick reply today on my previous questions, so kind of you.
2 last questions for you,
1. Is the 32gb version in stock (the black color I guess only right in 242.90$)?
2. I see that you ship this item with Android jelly bean 4.2, This means that you does not yet exists android KITKAT on this device? Will you have the update later maybe ?

Thank you once more for your kind support
Alkis
POMP Mall
Thank you for your mail.
Yes, Cube Talk 9X 32GB version in stock,
Cube Talk 9X tablet can update to Android 4.4.

From Christopher at

6/25/2014 2:57 AM

Is this basically the same as the Pipo P1, or do they have different configurations like CPU etc?
POMP Mall
Thank you for your mail.
Cube Talk 9X: Android 4.2, 2GB, 16GB, CPU: MTK MT8392 Octa Core Cortex A7 1.7GHz, GPU: Mali 450 MP4 ect.
PIPO P1: Android 4.4, 2GB, 32GB, CPU: Rockchip 3288 Cortex A17,1.6GHz, Quad-core, GPU: Mali T764 ect.

From Kristaps at

6/25/2014 1:38 PM

From Kristaps at

6/25/2014 1:41 PM

From peter at

6/30/2014 9:13 PM

From peter at

7/1/2014 9:28 AM
Ask Your Own Question
You may also be interested in the following product(s)