Description
Details
Huawei honor 3X Pro Smartphone use MTK6592 Cortex-A7 Octa core 1.7GHz, 2G RAM + 16G ROM with 5.5 inch 1920 x 1080 screen, Android 4.2 OS, promises quite a fast operation speed is quite amazing and impressive. 5.0MP front camera for convenient self-capturing, 13.0MP back camera for you to record every single moment clearly; 3G, GPS, WiFi, WiFi direct, hotspot, etc all available to make it the most valuable choice to buy Huawei honor 3X Pro.
5.5 inch Full HD, 10 points touch
The original Huawei honor 3X Pro is configurated with 5.5 inch FHD display, identify the limits of the human eye breakthrough, showing an unprecedented clear, sharp, fresh, smooth. equipped with 10 points touch, which can accept simultaneously receiving input information from the ten points on the screen.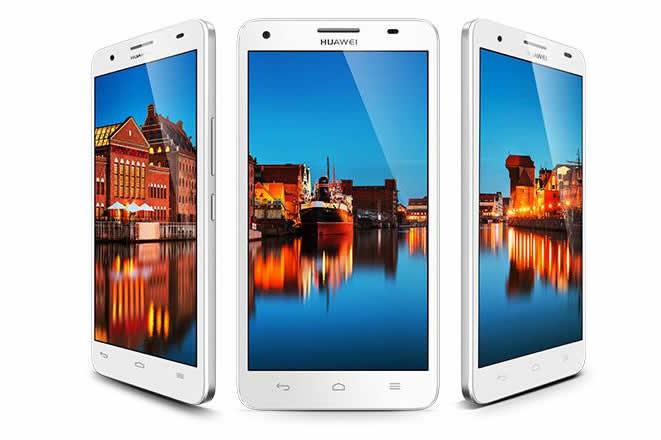 5MP front camera + 13MP back camera
Huawei honor 3X Pro uses 13.0MP rear and 5.0MP front dual camera, with F2.2 large aperture, the greater amount of light than the F2.4 forward, resulting in low light conditions can also shoot clear and bring photos, While reducing the blur caused by jitter. Under the large aperture can also get a more shallow depth of field, emphasizing the back ground blur effect, to capture the beautiful night and every touching moment.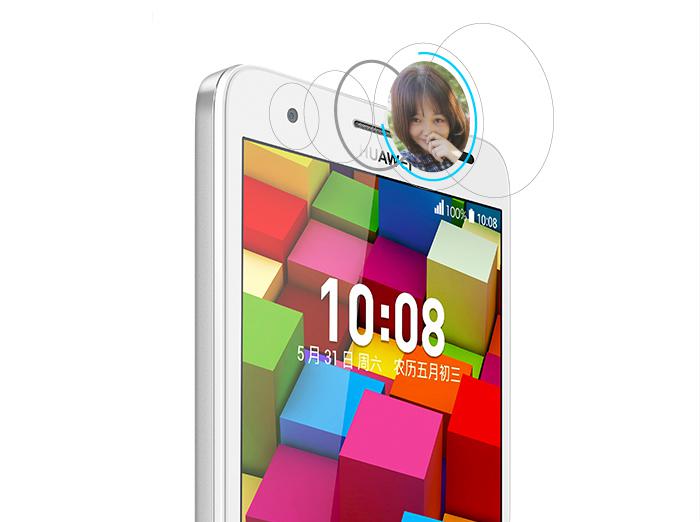 DTS sound, double silicon noise reduction
Set realistic cinema type surround sound, stable volume and clear voice, which integrates the ultimate audio experience, double silicon mic noise reduction, crystal clear crystal sound quality.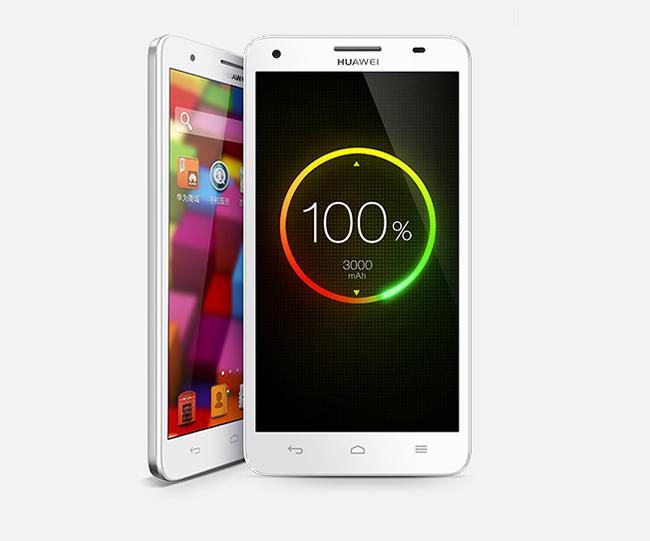 Big Battery Massive 3000 mAh battery
By optimizing the design of the Huawei honor 3X Pro, we were able to fit a much larger 3000 mAh battery inside, at least 20% bigger than batteries used in other phones. You no longer need to worry about the battery life of your phone.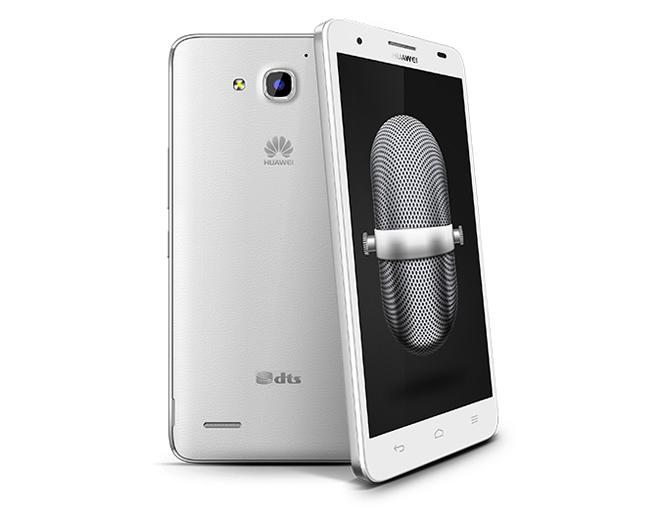 Huawei honor 3X Pro Smartphone Basic Information

Model

Huawei honor 3X Pro

Band

2G: GSM 850/900/1800/1900MHz
3G: WCDMA 900/1900/2100MHz; TD-SCDMA A+F

Sim Card

Dual SIM Card Dual Standby

Service Provide

Unlocked

Color

Black

Shell Material

Plastic

OS

Android 4.2

CPU

MTK6592, Cortex-A7 Octa core, 1.7GHz

GPU

Mali-450

ROM

16GB

RAM

2GB

Display Size

5.5 Inch

Type

IPS

Resolution

1920 x 1080 pixels

Color

16000K colors

Card Extend

Support TF card up to 32GB extended

Camera

Dual Cameras,

front camera 5.0MP, back camera 13.0MP

with flashlight

 

Huawei honor 3X Pro Mobile Phone Basic Function

Ringtones Type

Polyphonic/MP3

Video Format

3GP, MP4, AVI

Music Format

AAC, AMR, MP3, OGG, WAV

Picture Format

JPEG, GIF, BMP, PNG

MS Office Format

Word, Excel, PPT

Email

Gmail, POP3/SMTP/IMAP4

FM Radio

Yes, earphone needed

Earphone Port

3.5mm

Data transfer

USB/Bluetooth

Mobile internet

WAP/WiFi

Message

SMS/MMS

Input

Handwrite/Keypad

GPS

Yes, built in

WIFI

Yes, 802.11 b/g/n

Bluetooth

Bluetooth 4.0

Multi-Touch

Yes, 10 point touch

Language

English, Chinese

Other Feature

3G, WIFI, GPS, FM, Bluetooth, Ebook, Email,Messaging, wallpapers, calendar, calculator,clock, camera, tethering & portable hotspot,HOTA upgrade, etc

 

Huawei honor 3X Pro Smartphone size: 149.5mm×77.4mm×8.9mm
Huawei honor 3X Pro Smartphone Weight: 162g

 

Huawei honor 3X Pro Mobile Phone Accessories:

1 x 3000mAh Battery

1 x USB Cable

1 x Charger

Huawei honor 3X Pro will be shipped with adapter plugs for the shipping address of the buyer.
Reviews
Tags
Questions on Huawei honor 3X Pro MTK6592 Octa Core 2GB 16GB Android 4.2 5.5 inch SmartPhone 13MP camera Black
Sort by

From Christian at

9/14/2014 6:08 PM

From hadi at

10/10/2014 4:40 AM

From hiren dadhania at

10/28/2014 10:56 AM

Do you ship to india ?
Is there any unlocking require for india.
Please revert about honor 3x pro model.

And last que. If u ships to india then how many days it will reach to me.
POMP Mall
Thank you for your mail.
Huawei honor 3X Pro is unlock phone,
The shipping cost to India is $11.0 via Singapore post with the tracking number 10-25 working days around to arrive at you.

From tarun at

11/3/2014 2:31 AM

From ALI at

11/3/2014 7:17 AM

From michaellinn at

11/5/2014 10:20 AM

From Tony at

11/13/2014 8:29 AM

From Tony at

11/14/2014 4:45 AM

From aida at

12/5/2014 2:29 AM

From ike at

12/6/2014 10:06 AM

can I buy huawei 3xpro in ghana?
if yes,where,if no how then can I purchase one? .
again,is there a copied version of this phone?
POMP Mall
Thank you for your mail.
Huawei honor 3X Pro not released in Ghana, we support worldwide shipping ,you can purchase this directly from our online shop,
We only provide genuine and brand new Android Device,we only provide genuine products.

From apache8771 at

12/12/2014 8:52 AM

From apache8771 at

12/13/2014 2:07 AM

And what are the differences between all 4 devices.
A breakdown of each would be really helpful for me and others in choosing the desired device.
On GSM Arena there is no mention of device models
separately.Only of the one device:
Huawei Honor 3x Pro G750
Thank you.
POMP Mall
Thank you for your mail.
The main difference between Huawei honor 3X Pro four version is supported at different frequency, please check your country's frequency before buying, you can tell us your country, we can help you determine which version you can buy.

From suhami at

1/3/2015 6:08 PM

I like to buy this unit but the problem is I don't know to install google play store and how to register account under gmail. I already go to apps center but very confuse which app to install. tq
POMP Mall
Thank you for your mail.
Search official version of Google Play Store in the Apps Center, download and install.

From GHAZALI ABDUL RASHID at

1/4/2015 1:13 AM

hi sir. I like to know what Huawei honor 3x pro version can use in Malaysia.
and where in the option box we can select the version if we want to buy.

is it the unit comes with google play store, gmail and google app, I mean not rooting.

if I want to buy this unit or other model, can you put on the parcel 'send it as a gift'.

tq
POMP Mall
Thank you for your mail.
This Huawei honor 3x pro version can work in Malaysia, it can be used in the world,
you need to download the Google Play Store in the APPS center, no need ROOT,
after purchase, tell us your order number, we will declaring the contents as "send it as a gift".

From anudeep at

2/12/2015 5:17 AM

huawei honor 3x pro support 4g/3g in India ? if in case fault handset is delivered how to replace from India? Manufacture warranty is provided?
POMP Mall
Thank you for your mail.
Huawei Honor 3X Pro 3G can work in India,
All are under one year warranty. (Excluding the accessories). If any problems,pls contact our after-sale customers service any time.
Ask Your Own Question
You may also be interested in the following product(s)